Fostering employee motivation and engagement along with creating a sense of community is challenging in today's business environment. Communication is hard. Email is old, traditional instant messaging can be limited and it seems nobody wants to talk on the phone anymore. It's easy for employees to become distracted, disengaged and have low motivation. Customer-facing frontline employees, those without traditional email or with limited computer access, can be particularly difficult to effectively communicate with. These users often hear corporate or culture news after the fact from other employees, which can create a feeling of disconnect. According to Harvard Business Review, frontline workers, who often have the greatest impact on customer experience, rank among the lowest in total motivation. So, what should you do? Change how you communicate. Workplace by Facebook makes it easier than ever.

What is Workplace? Workplace by Facebook is a communication and connection platform for businesses that uses familiar Facebook features, such as chat, groups, and posts to connect everyone in an organization. Workplace transforms the employee experience by working alongside the business tools organizations already use, providing a simple, secure and productive way to share knowledge, work together and build connected communities. Available as an iOS or Android app or through a web browser, Workplace facilitates communication and collaboration in an anywhere, anytime, easy to digest method, which can help foster a sense of community and inclusion. Great organizations focus on their people, not technology. That's why Workplace promotes openness, feedback and diversity to engage employees and drive cultural change. Whether your organization has a distributed workforce, needs more effective cross-organization collaboration or if your intranet/collaboration tools aren't up to the task, Workplace by Facebook can help.
Check out Workplace's "6 Pillars of Connected Work" to learn about building a connected organization. Link here.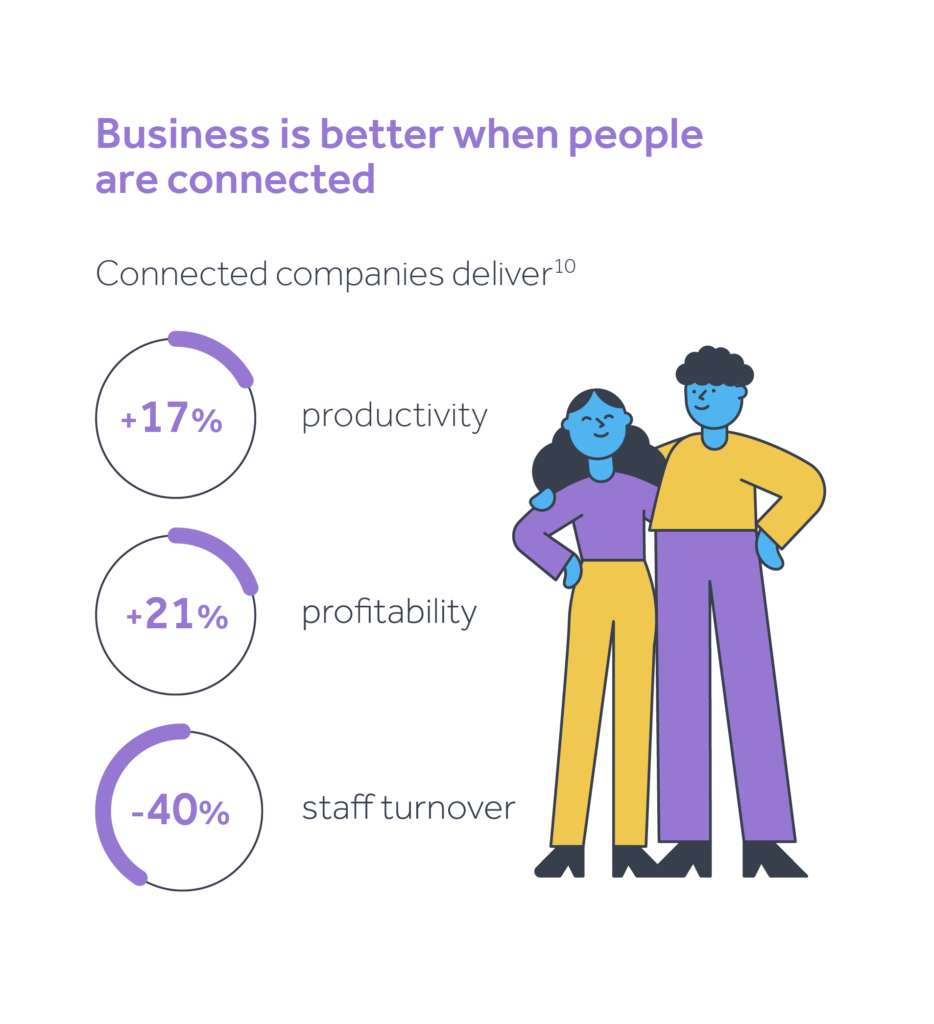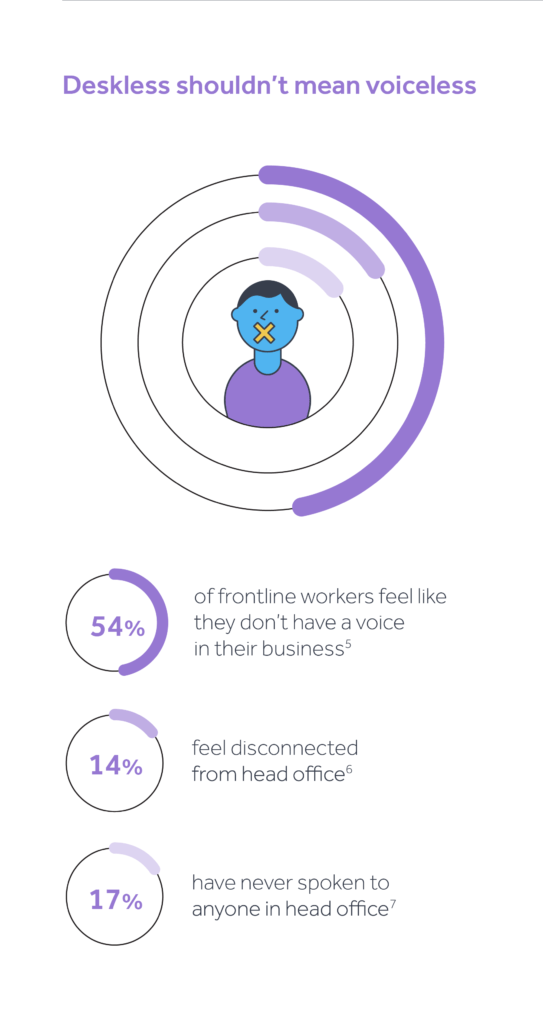 When organizations connect on Workplace, people become stronger, teamwork gets faster and culture gets stronger. Keep track of corporate news along with updates about people and projects via the Workplace News Feed. Groups provide spaces for sharing updates, files, feedback and more. They're like email threads, but better organized and easier to follow. Live video lets you broadcast announcements, training sessions or meetings across your organization. See who's engaging and get feedback in real-time. When someone posts in a different language, Workplace offers to translate it there and then, helping you become a truly global business. Workplace combines next-generation technology and easy-to-use features to transform communications, culture and workflows inside organizations of all shapes, sizes and industries. By changing both how employees are communicated to and how they communicate and collaborate with one other, feelings of empowerment prevail. In turn, motivated and engaged employees deliver superior customer experience which is often times realized by increased profit.
A recent commissioned Forrester Consulting survey of 226 Workplace users and 19 interviews with Workplace customers documented the tangible business benefits of the platform's connectivity abilities. The Total Economic Impact ™ study concluded that Workplace adoption can deliver:
3.9x ROI over three years
10% increase in revenue per customer
25% decrease in leadership communication costs
34% increase in speed to deliver company updates to frontline workers
MNJ Technologies not only utilizes Workplace internally to improve communication and collaboration, but we are also one of only a few channel sales organizations authorized to sell it. It has been a great way for us to reduce the amount of internal emails, provide kudos to co-workers, share best practices and create a Pets of MNJ group to feel more connected than ever. At the end of the day, we all want to work in an organization that we truly feel a part of, and Workplace helps create that type of community and culture.
Check out our Workplace by Facebook video here: https://youtu.be/VHrV8JAeV70